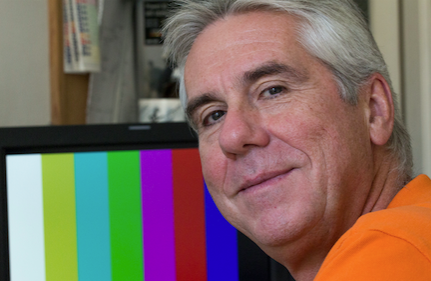 Mi occupo da oltre 30 anni di produzioni televisive. Iniziando prima con la SBP, RAI, per poi iniziare a muovermi autonomamente come freelance e socio di aziende, fino allo sviluppo di una società ad hoc come la BMAXMEDIA.
La mia passione per la ricerca tecnologica, ai nuovi sistemi al continuo studio di nuove forme e mezzi di comunicazione, hanno fatto si che per ogni cliente venga  sempre sviluppato un lavoro personalizzato.
Ogni Cliente sia  piccolo o grande  è unico ed esclusivo, questa è la filosofia che porto avanti da sempre assieme a tutti i miei collaboratori. Per ognuno di questi studiamo attentamente il prodotto e valutiamo tutte le migliori soluzioni, sia per i contenuti multimediali che per il  badget economico.
Ogni giorno per me e per il mio team c'è una nuova sfida, una nuova partenza, una nuova avventura per crescere migliorare e creare qualcosa che non passi inosservato.
I have been working on television production field in the last 30 years. At the beginning of my career I worked with SBP, RAI and then I moved on as a freelance and associate partner of holdings, up until I founded a specific production company on my own such as BMAXMEDIA.
My passion for cutting-edge technology, new systems and media communications, always developed the highest-level productions, delivering high-bespoke production value to each customer.
For every customer, we achieve the very best, unique and exclusive results; this is the mission that my talented, highly experienced professional team and I always followed and shared.
For each project, we carefully study the best product and we realize the best solutions both under technical multimedia contents and badget aspect.
In our work every day we face a new challenge, a new adventure to make us grow, improve and create the most advanced production, something that creates great impact.